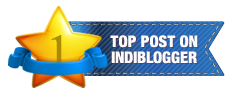 This post is a response to Indispire#23 which is...
Treat Juvenile Rapist as an Adult and Punish Him and If proven they should be Hanged. #HangTheRapis
Here's my take...
There are no degrees of rapists.
They are just that.
If they know how to dominate, subdue and have sex with a woman, by force, without her consent, they are criminals no matter what their age.
A rapist has no value for life, his or hers.
But he certainly values his domination and masculinity.
So it's simply apt to take away from him what he values and misuses the most. Isn't it?
Take away the tool which is causing the crime and let him feel the shame and pain for the rest of his life.
Somewhere in the world, his victim still living with her dignity shattered and lifelong trauma and distrust of mankind. Putting her perpetrator's life out is hardly going to serve the purpose. Therefore, I would never advocate hanging for rape. It should be castration.
Rest assured, he is no longer going to be able to be a repeat offender.
An eye for an eye.
A life for a life.
Dishonour in lieu of dishonour.