A few weeks ago, Beijing was to host a huge parade and the Government took extra special effort to ensure that the city enjoyed a clear, pollution free atmosphere. So they closed down the factories, took the cars off the roads for a while. The result of this exercise was this...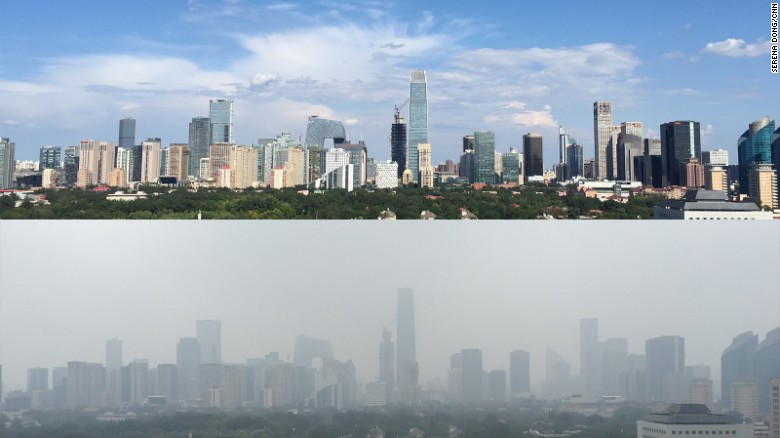 Beijing, before and after the pollution free days
I read somewhere that Gurgaon has taken the initiative to go car free every Tuesday. Why cannot we replicate this same model all across the country? Can u imagine what it would do to the pollution levels?
pic courtesy: The Better India FB page