P.K. review: Here's why I won't see it again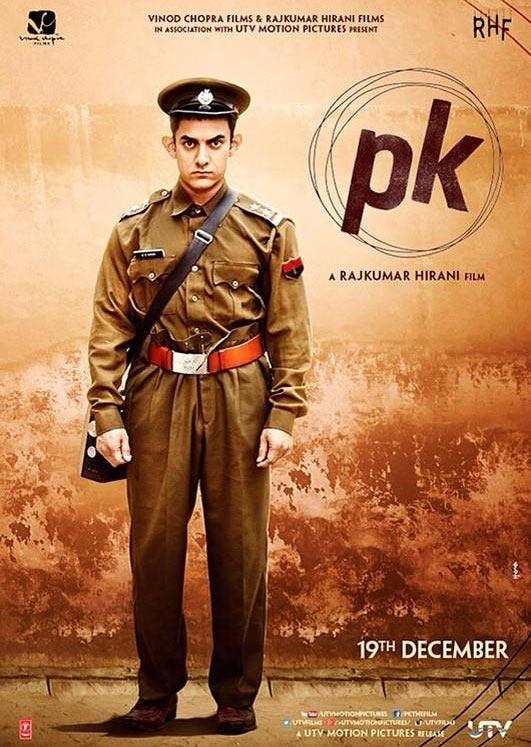 Some days, you wake up with a lot of optimism and excitement and you believe that something great is going to happen to you today. And then you wait for it to happen. Day turns into afternoon, and afternoon into night and you keep waiting. Nothing happens till the end of the day and you go to sleep, terribly let down.
P.K. is something like that. You wait for those moments to come. And you wait and then you wait some more. But that spine tingling moment in the movie never comes.
I'm a great fan of Raju Hirani's movies and with no exception, all his movies up until now have repeat value. (I watched 3 Idiots three times in three days back to back in the movie theater).
I won't give you a comprehensive review because it will mean that I will give away some plot points. So I'll just tell you about the movie in a nutshell. You can decide if you want to watch it or not.
A slow start
The first 20 minutes of the movie are so slow, I thought it would never pick up and I was already regretting my decision of picking up tickets for the first day show before the reviews came in. Thankfully, with the entry of Sanju Baba, things seemed to gain momentum and it continued for a better part of the movie.
Seen that before
This movie lacks the fresh perspective that Raju Hirani's earlier movies had. OMG already pipped him to the post with the 'religion is business' kind of premise...so you get a feeling of deja vu throughout the movie.
Serious hangover
The movie could be described as a mash up of Lagey Raho Munnabhai MBBS + ET + OMG. With a generous dose of gyaan, slices of life, with a good measure of Gandhiji thrown in, the movie meanders here and there, providing you just about enough chuckles. What's missing is the tug at your heartstrings scenes which were a hall mark of his movies.
Anushka's duck lips are a complete turn off
I was never a fan of Anushka's acting. I always thought that she spoke too fast and unclear. Luckily for her, she had a decent face. But now, she's gone and messed it up totally. She may yell out to the world that she has not got a lip job done but her lips don't lie. They are horrible and distracting. She could have covered it up with some good acting...but no. She's the same reporter from Jab Tak Hai Jaan. No new nuances to her character...not even an attempt to add something different.
Yeh comedy hai ya romance hai ya tragedy hai?
I got confused. It started off as a romance and then meandered into a comedy and then suddenly, in the midst of it all comes in a terribly tragic scene. I wont tell you what. And then the scene ends, and the movie is back on it's earlier track. The scene had no consequence to the movie at all and it seems like the editor forgot to remove it out of the final edit.
Script gone awry?
Mr. Hirani is known for his flawless story telling. But this time, it seems like he got a bit overconfident with himself. Some characters and scenes have absolutely no reason to be in the movie as well as certain plot points. The movie could have been at least 30 mins shorter and it would have been a taut script.
At this point in time, this is all I can tell you about the movie. I'm feeling really let down. Or may be I had high expectations from Hirani and Aamir Khan. One thing I realised. Even your idols can make mistakes sometimes and, Mr. Hirani, the next time you make a movie, I'll watch it yet again, on the first day...and this time, hopefully, you wont disappoint us.